EMAIL 

ON DEMAND




PROFESSIONAL EMAIL WITH UNLIMITED MAILBOXES
FEEL FREE TO




UPGRADE YOUR RESOURCES

WHAT YOU WANT

WHEN YOU NEED

AS MUCH AS YOU REQUIRE
FROM 

$10

ANNUALLY
PER DOMAIN!
CREATE YOUR CUSTOM PACKAGE
Create a unique plan to suit your need now, you can modify or switch packages as you want.
CREATE YOUR UNIQUE EMAIL PLAN NOW
AND ENJOY THE USE OF UNLIMITED MAILBOXES.
$

0
Payment Plan: Get two free months paying annually!
Some options are available only annually, because it's low cost.
Storage Options: Choose how much disc space you need to store all messages from your domain mailboxes.
Monthly delivery limits: Choose how many email messages all domain mailboxes can send monthly.
Quantity of Mailboxes: Create as many email accounts you want without pay anything else. Share the resources above between all your domain mailboxes.
GET YOUR PERSONAL EMAIL ON DEMAND NOW
EMAIL ON DEMAND
THE SIZE OF YOUR NEED
Choose the total resources for your whole domain and distribute it among all your email accounts as you wish.

UNLIMITED
MAILBOXES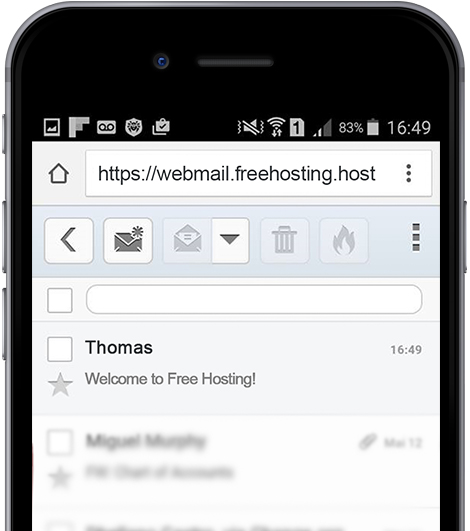 DOMAIN STORAGE AND
SHARED DISK SPACE

MANAGE STORAGE
BETWEEN MAILBOXES

MONTHLY LIMITS FOR
EMAIL DELIVERIES

LIMIT DELIVERIES FOR
EACH MAILBOX

FREE DELIVERIES
WITHIN THE DOMAIN

EASY MAILBOXES
MIGRATION

MODERN
WEBMAIL

EASY TO USE
ANTISPAM FILTER

AUTO-REPLY FEATURE,
FILTERS AND MORE OPTIONS

SECURE PLATFORM,
ANTI-VIRUS AND MALWARE SCANS

EFFECTIVE USAGE
WITH IMAP, POP3 & SMTP

COMPREHEHNSIVE
ADMINISTRATION
THIS IS THE TOTAL PACKAGE, ALL YOU NEED IN ONE PLACE
EMAIL ON DEMAND!