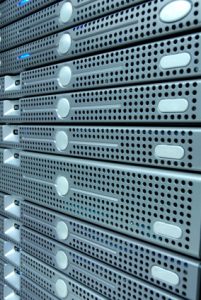 Free hosting: 4 most common myths
Before you create your opinion about the free web hosting and does it the right option for your first website site or blog, do not be discouraged by these 4 myths about free web hosting services.
The bandwidth and space are very limited
The free hosting services provide quite enough disk space and bandwidth. Most of them will give you about 250 MB of storage and up to 5 GB of bandwidth for free.
These features are good enough for the most simple sites and small companies. If your site requires more than that, then you probably already have enough money to buy a premium hosting.
Lack of support for any other script than HTML
The current free web hosting services aren't limiting their services only to HTML pages. In fact, today many of them support PHP, MySQL, CGI-BIN, SSI and ASP. Serious companies offer a whole range of other benefits.
Overcrowded with unwanted advertisements
Yes, it is often true. A large number of free hosting trying to monetize their services by adding one of their commercials either above or below your site. This allows them to achieve sustainability. However, serious hosting companies based their stability on the principle of offering to users the best quality hosting service and to encourage their customers to develop their sites hosted on their servers in order to achieve a larger number of visits, earn more money and finally to persuade them to buy a premium hosting.
Unreliable and without customer support
We assume that serious companies use the strategy to offer you the best possible free service and if you are satisfied, you can buy their premium hosting. Then it can be concluded that in such hosting services customer support works quite seriously. If your goal is to convince someone in the quality of your service, then you will give him even more than he can get, right?
A wisely chosen free web hosting is very good solution for those who are beginners in making of websites and testing different techniques. It's perfect for smaller sites and little companies that are not intended to attract a lot of visits. Of course, for all serious customers who are planning to invest more time and effort into your site, there are several excellent paid and cheap hosting services to satisfy all your demands.
Where to find a good Free Hosting
Right here you can get the best Free Website Hosting, look here to Compare Web Hosting Plans.