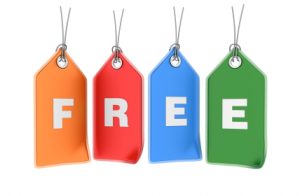 Free website hosting: what you really need it for?
Before you definitely choose the type of web hosting, you need to know what you want to accomplish with your site, which features are important to you and which are not.
There are companies that offer free hosting with a domain. Usually, it is enough to register your account on the website and provide information about your future domain.
It will not cost you, but you should have in mind that a free website hosting has its shortcomings.
Free website hosting is not that good solution as it looks like on first sight, but also it doesn't have to be bad because the most important question is – what you need it for?
It's free
Undoubtedly, the biggest advantage is that you don't have to pay for it. The hosting package that doesn't cost anything attracts beginners because it allows them to learn the basics (creating and maintaining the website) for free.
This hosting is for beginners who want to use it for creating website or blog just for fun and don't have the intention to use their site for serious business purposes.
It's not for serious business
Possible problems and shortcomings with which you will face if you are using a free hosting package are numerous. Free website hosting is unreliable, insecure and with a large number of ads on the site…
Also, since you're not the owner of the domain or subdomain reputation of the site can easily be compromised, there is no guarantee that your site will always be available, especially if the site is full of different content – it's possible that the website loading could take a while, and all that you'll need if you're going to use the site for any serious work.
As a user of this package prepares itself to the following:
It's possible that your website will not be always online. 'Downtime', or the time when the servers will not be fully operational may take a while. Also, a space designed for your web pages will be limited as well as the amount of the traffic.
This means that you probably will not be able to add all the content you need on your page, but also frequent periods when visitors will not be able to access your website.
In addition, it is possible that you will not be able to create the certain number of the e-mail addresses.
The common practice of companies that offer free hosting services, is to place certain ads and promotional activities on your website and it's actually a requirement.
Things changed now
Yes, we know this is how most free hosting services works, but here you can get a really High Quality and Free Website Hosting, look here to Compare Web Hosting Plans.