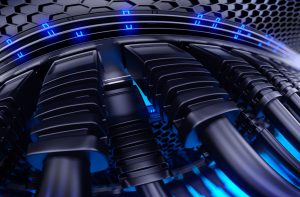 Benefits of free web hosting
If you're new in the world of the web, then it's the best to take a free web hosting.
If you are planning to start a business on their pages, free hosting is great for testing and preparation of the site, but not good enough to run the serious business, unless you can turn off the advertising.
Free hosting is the best solution for personal web pages and very small and simple business websites.
Promote your small business
Usually, with the free hosting you can get a free domain but with the addition of the web hosting company at the end of the name.
Thus, for example, on blogger on each domain name goes blogspot.com but then your site is called yourwebsite.blogspot.com but it's free and we all know that the gift shouldn't be rejected.
Of course, it is always possible to transfer existing websites/blogs to the paid web hosting.
If you have an Internet provider that doesn't offer the web space, free web hosting is a good solution.
There are numerous hosting providers and a large number of them offer advanced services.
Free website hosting is in most cases included in advertising.
Besides the great opportunity that gives you the hosting companies, free services can't replace the paid web hosting.
In many purposes, free web hosting can be used, or even be beneficial, but we want to emphasize the fact that a paid web hosting have many more features and better performance.
Free hosting is good for sites that don't have high traffic because most of them will not be able to withstand a large amount of traffic on the site.
What it actually means?
Well, free for you is not free for the company, which promotes itself, and therefore a lot of shared hosting packages will be placed on the same server with small resources.
So, your website is located on a computer/server with a lot of other websites, and all share the same resources.
Present your skills and activities
So, if you have a static website and you don't have plans to change a lot of content, for example, you want to present your skills or briefly describe your activity, then the free web hosting come in handy.
But always keep in mind that the security of your data is on a thin ice and therefore doing a regular backup of your website and database is very important.
Try out our Free Web Hosting and prove the high quality.
Click here to Compare Web Hosting Plans.