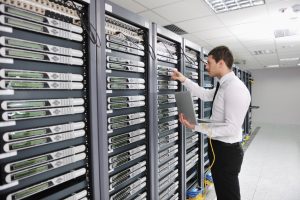 Do you really need to pay for Web Hosting services?
Web Hosting service will be one of the great support to your web business during your online career.
They say that those who don't have a plan, planning to fail.
When it comes to the website hosting service as a strategic partner, you must carefully consider to who you'll show the trust before you made a final decision.
Perhaps this will sound a little harsh, but there are a lot of users with very negative experiences with free websites.
But also a lot of people are satisfied with the free hosting.
Do not make the mistake as many did and invest a lot of time and effort in making your website in order to place it on a free web hosting account, because for all that effort, it worth to pay about 7 dollars per month.
This is a big plus for future visitors because if it is placed on a free domain name and web hosting, you are unlikely will ever reach the top 10 on the web search engines and visitors will not look at it as on professional.
Search engine ignorance= Smaller number of visits!
This is certainly the biggest drawback of the free web hosting, especially if you plan to attract visitors to your blog (or website).
After all, what is a blog without visitors? Dead letter on the internet paper.
Although it's not impossible to get a good position on the search engines using the free web hosting services, it's certain that you will not survive there for too long.
Web browsers are an excellent source of the free traffic to your blog and for sure you do not want to miss any potential visitor.
Control over content and appearance of your website/blog
This is the main advantage of the paid web hosting services.
Many beginners think that paying for their own web address and web hosting services are expensive and doesn't worth it, but rather choose the free hosting for their web pages.
I believe that $7 a month is not much and it will be returned to you through time.
After all, if you divide the investment in domain and web hosting on a daily level it turns out that you will pay 23 cents per day!
Do you think that it's worth to keep control of your web business and sleep peacefully?
Here you can get a Professional Website Hosting with affordable price and very high quality.
Click to Compare Web Hosting Plans.