There is a question when you are going to create a blog or website: WordPress or Blogger, which is better? We answer this with three reasons to choose WP.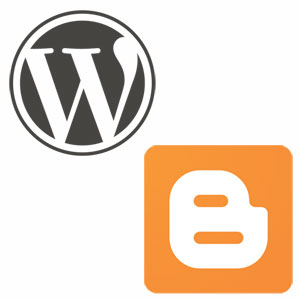 Blogger or WordPress? That's a common question for who wants to establish online presence with website or blog. Practical, quick and easy to use, these two platforms divide users' opinion. So, what is the best option? We at Site.com.br, prefer WordPress, and here is why.
Plug-ins
Unlike Blogger, WordPress offers an extensive gallery of plug-ins for various purposes. These tools make it easy to create forms, optimize the site, integrate it with social networks, increase security, backup, among other things. All this without coding or advanced knowledge.
Templates
A simple Google search brings more premium themes for WordPress than Blogger. There are models for corporate website, portal, online store, blog and more. No matter the goal, there is a WordPress theme ready to serve you. In Blogger, most models for blogs only.
Customization
WordPress is more flexible with themes and the platform itself. Both are customizable. Plug-ins and native configuration options, such as Site.co's EasyPress, make easy to do this.
Disadvantages of WordPress? Not here!
Blogger does not need an own hosting service, what makes it cheaper than WordPress. However, the good news is that Site.com.br hosts the WordPress site, provides the template and gives an e-mail, all free! In addition, you can use your own custom domain. In other words, you enjoy all the benefits of WordPress for free, like in Blogger, but better.