One of the easiest ways to install WordPress is using Installatron. Good web hosting services offer free this application. Try it now!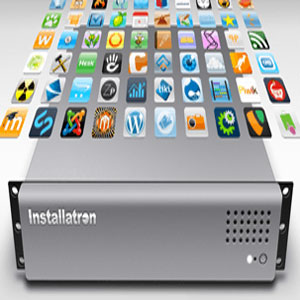 Time is short, but the tasks, endless. To ease the rush that is creating a website, all productivity tool may help.
And Installatron is one of them, because it makes it easier and faster to install apps on web hosting server. You will find out how to produce more in less time to complete your tasks on time.
What is Installatron?
Installatron is a solution that makes it possible installing web applications on web host with just one click. Among other items, it is possible, with this tool, to add:
Content Management Systems (CMS).
Blogs.
Image galleries.
Forums.
Virtual stores.
How Installatron works?
WordPress installation will serve as an example for you to understand the functioning of Installatron.
Before explaining how Installatron works, observe the traditional method of WordPress installation:
Download a file from WordPress.org website.
Edit some parameters manually in PHP code.
Upload to web host using a FTP server.
Proceed with the online installation.
For those just starting out, like you, this process can take up to hours. It wastes your time and increases stress due to doubts and errors committed in the process.
When using a web hosting service with Installatron, just click on the WordPress icon and follow the installation steps. All in minutes. There is no chance of going wrong.
This same logic applies to many other services such as forum applications, virtual store, etc.
Installatron works like this: you click on the app and install it easily.
What are the benefits of Installatron for the user?
Installatron saves time and effort.
The winner is you, because you can perform highly complex tasks, even without technical knowledge.
In other words, Installatron helps you deliver the required result by your boss or client.
Compatible applications Installatron
Wikkawiki: for collaborative content sites, as Wikipedia.
WordPress: CMS for websites, blogs and online stores.
Moodle: education platform to deliver online courses.
Magento: online store management tool.
Among dozens of other applications for various purposes, such as image galleries, social networks, research and statistics.
Free web hosting with cPanel and Installatron
The easiest way to access Installatron and install WordPress with a click is using free web hosting by Freehosting.host.
This service also offers cPanel and SSL (https) free without display advertising on your website.