There are those who are against tools to create free website claiming lack of quality. This article proves the opposite: creating free website worth it!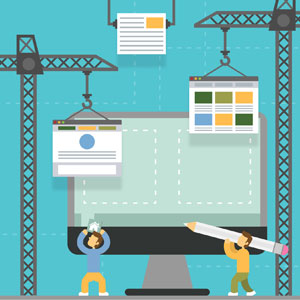 Some professionals see only disadvantages on creating free website. But they are wrong because you can get professional quality and build a solid online presence.
Find out why it worth to create free website with EasyPress.
Full website builder
The lack of knowledge in programming and web design is the main barrier for those who want to create their own website. Fortunately, there are website builders, tools that don't require technical knowledge.
With EasyPress, the process is simple:
Choose a website template (free WordPress theme).
Set the website address (it can be a custom domain on the free plan).
Edit all the content with easy tools (just drag and drop).
Publish your website!
EasyPress resources
When you create free website with EasyPress, you can add Google Map, image galleries, dynamic background, animation effects and optimize your website for SEO.
All themes have responsive design, that is, they are compatible with phones and tablets. This differential helps you appear at the top of Google results.
WordPress as content manager
Unlike other free website services, EasyPress adopts the platform of most popular websites in the world: WordPress.
In addition to putting you in tune with the market, since everyone uses WordPress, it gives free access to some premium plug-ins. So, you add different features to your website without paying anything.
Guaranteed security
EasyPress' hosts are shielded from hackers. WordPress is safe by itself. Your tranquility is guaranteed.
Another difference are the constant backups. Thus, if there is some unexpected error, EasyPress recover your website without problems.
Complete data analysis and statistics
Again, rather than forcing you to use incomplete services that no one knows in the market, EasyPress is different.
When you create free website with this tool, you can integrate it with Google Analytics using a WordPress plug-in. It's simple, easy and fast.
Google Analytics generates complete reports on various types of activity on your website, such as number of visits, time spent and pages accessed.
Use your own custom domain
If you bother with those website addresses where the company's name is in the background, EasyPress has the solution.
You can buy a domain (about $30 per year) direct at the regulator and set up for free on your website.
In other services to create free website, you can only add domain on paid plans, then are two things to spend. Here you have only one, which is not with EasyPress, but with the domain record (set by others).
Conclusion
Does it sound too good to be true? Believe. You can enjoy all this without spending a dime. You are going to literally create free website!