Wanna see your results in Google getting better soon? Put into practice now these 3 SEO tips for quick website optimization. It is easy and fast!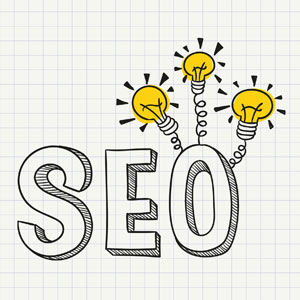 It is true that working SEO and website optimization only bring results in medium or long term. But that doesn't mean you should wait for specialized professionals or a big budget to start.
Put into practice now these 3 SEO tips to start seeing results faster on your website optimization!
Enter title and meta description on every page
Title and meta description are the texts that appear in Google's results page. The advantage of this is that you can enter certain keywords, which helps in optimizing websites.
How to fill in title and meta description
Insert the keyword at the beginning or between the first words.
56 characters in the meta title, maximum.
156 at the meta description, maximum.
When it is difficult to put the keyword at the beginning, a good tip is to add it followed by a colon. For example: "SEO for WordPress: all you need to know".
In WordPress, you can fill title and meta description through Yoast SEO plug-in, available at EasyPress website builder.
Fill in the alt attribute in the images
Search engines have no "eyes", so they don't see what is in an image. They look for written information, such as title, caption, file name and alt attribute of the image.
This is one of the most important SEO tips because many people forget the alt attribute. By filling it, you increase the chances of appearing on Google's first page for image results.
To fill the alt attribute in WordPress, select the image in the Media Library, and write the corresponding field.
Read this article with detailed instructions and more tips on SEO for images.
Use anchor texts
These are the words that get links to other pages. A long time ago, it was common to use "click here to access". This turned past.
Good web writing and content SEO practices tell you to use link on words that relate to the forward content.
Example:
Wrong: "Click here to access".
Right: "See these models of free websites".
This article about anchor text teaches the best results for your site.
Conclusion
These SEO tips are as simple as powerful.
Put them into practice now in your free WordPress website to stand out from your competitors in Google results!