It is time to ensure a high standard of quality in the content of your WordPress blog! With this checklist, you will become more efficient. Check it out!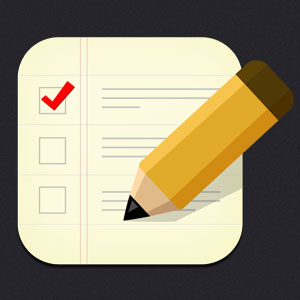 Publishing content in a WordPress blog
is a work that should be taken seriously as any other, after all quality content is essential to attract visitors and retain readers.
This checklist to post content on WordPress blog will help you to publish only high quality material.
Test and see!
Find a purpose for your content
Does your text have any purpose? Does it satisfy its users expectation? Or it gives them a feeling of wasting their time?
Make sure your content is useful, relevant and have a defined goal. Good purpose examples are: help to create a website, prove that WordPress is safe, etc.
A purpose also helps to decide a call to action at the end your post. It can be "Share", "Download e-book X", among others.
Choose at least one keyword
Who writes thinking on website optimization and SEO for WordPress, must have a primary keyword and at least one secondary. A good tool is Google Trends, which helps to find popular terms search by users.
Make sure that your post has at least one keyword and it is positioned at strategic points, such as title and first paragraphs.
It is common, in WordPress blog, creating content for a specific niche, which requires the choice of your public's favorite keywords.
Review your WordPress blog content SEO
Credibility is the first step in SEO, so make sure that the purpose your post is valid, and the content, useful and relevant for your readers.
Strategic points for keywords
Title.
Among the first 100 words of text.
Subtitles.
Title and meta description.
URL.
If you checked all of these items, it is a good sign to your WordPress blog SEO optimization.
Insert images related to text
Image content is more likely to draw attention than just text. So be sure to choose appropriate images for your WordPress blog.
There are several free stock images for you to use without violating copyrights. Also, there are techniques to apply on SEO for image in WordPress blog.
Check spell and grammar
Read and re-read your texts as many times as you can. Better if you can do it 24 hours after you have written. So, your head will be fresh and your will be able to catch misspellings and hard phrases to improve.
It's amazing how certain errors go unnoticed in our eyes as we write or shortly after finished a text.
It is important to leave a time between writing, revision and final edition.
Conclusion
Content is the soul of your WordPress blog, so it must have attention and care in creating, editing and publishing. If you follow this checklist, you will notice remarkable growth on your posts quality.
Share!