Google Drive, EasyPress and E-mail by Site.co enables you to work on-line and increase your productivity without any cost with web applications! Try it free now!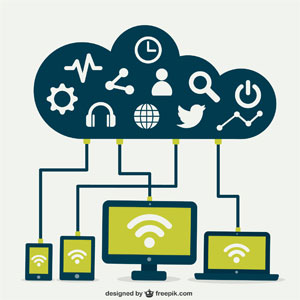 Nowadays it's common
to work with web applications
, ie on-line apps, to improve performance. Cloud apps bring a lot of advantages for your productivity:
Access from any computer connected to the Internet;
Ability to work on smartphones and tablets;
Files available in several places.
Wherever you work, increase productivity with these three free web applications that offers even more advanced features in the paid versions (which are cheap).
1. Google Drive
To edit text documents, create presentations, organize spreadsheets, distribute forms, design projects, store and share files. These are some of Google Drive possibilities.
Free account gives you 15 GB of storage. There are plans up to 1 TB (1,000 GB) for a monthly fee.
2. EasyPress
This application allows you to build free WordPress sites, straight from the browser, without editing code. Just choose a template and click on the elements to edit. It's easy, visual and accessible from any PC connected to the Internet. You can start editing in one place and end it in another.
EasyPress lets you use your own domain name and gives an e-mail account, all free! With the paid version, there are up to 10 GB of hosting space, up to 10 e-mail accounts and support options.
3. E-mail by Site.co
The e-mail account that you get from EasyPress is powerful. One example is use of custom domain name, what shows professionalism and credibility for your contacts. It also has modern antispam and antivirus systems and it optimized for web and mobile.
You can use this e-mail for creating a Google Drive account and enjoy all of its features for free!
With the paid version of e-mail from EasyPress, you create up to five accounts with custom domain name and integrate all your other e-mail accounts in the same web platform, what gives your more productivity!
Create free website and get an e-mail account!