You will increase your business sales with these super tips that will show you how to write better product descriptions on website! Learn with us!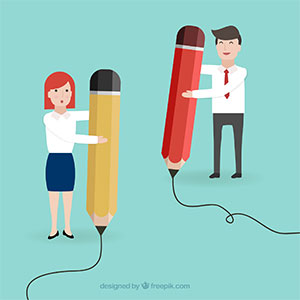 Images tell a lot about a product, but they can't do it all alone. Description text is an important factor for a customer purchasing decision. That's why we will teach you
how to write better product descriptions on website
.
Be short and get to the point
Start the text describing product details. Don't waste space with useless information for that scenario. Next, see what not do, for example, while writing a smartphone description:
"Today, mobile phones are very popular worldwide. These small tech devices gained popularity for its versatility, power and simplicity. This model [starts product description] …".
It took so long to describe the product that the customer stopped reading.
Answer your customer's questions
Provide solid information about the product: what it looks like, what it does and what it can be used for. In order to write better product descriptions, you must answer at least the most common questions by your clients.
If there is a big amount of information to show, organize it in a list, because it is easier to read than in a horizontal text. We used a laptop as an example:
Title: Laptop 14 inch, 4 GB RAM, 1 TB HD, i5-4210u with Office 365
Description: This lightweight laptop with high definition screen and last generation hardware has all the power you need to work, create and have fun:
8 GB of RAM for popular office and casual softwares;
1 TB of hard disk for saving all your photos, videos and files;
Intel i5-4210u (4th generation) processor for high speed;
Office 365 one year free subscription;
14 inch screen with 1920 x 1080 pixels HD resolution;
Soft keyboard with hotkeys and easy access.
Remember technical information
After summarizing the product description, complete as many technical information as possible. Put it in a table, so that visitor can compare similar products from different brands on your website.
In case you can't get some information, be transparent and say, "Not informed by the manufacturer".
Create a free website for showing your products and services on-line
Easier than writing product descriptions on website is to create one with EasyPress visual builder. This editor makes you able to build a site without any coding skill. All you have to do is to pick a free WordPress template.
Put into practice what you have learnt about writing better product descriptions!
Click here to create a free WordPress website!