When writing text about the company, you must express the identity of the business and get reader's attention. Learn how to create a great About Us page.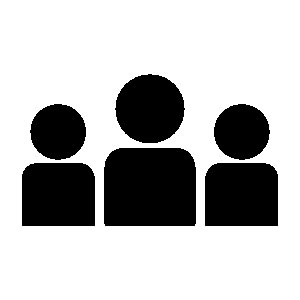 You are in the right place if you came here looking for tips for
writing your company's About Us page
.
If you have taken on the role of creating the website of your company, don't worry. We are going to make your job easier and help you impress others with great results.
Creating an About Us page for company
These tips will kill your lack of inspiration. You'll notice that writing a company's profile is simpler than you think.
Place the link in a visible place
Before writing text about the company, make sure that visitors will find the page.
Place the About Us link at least in the main menu and website footer.
You should also distribute the link in all content published on the website.
Be short and objective
This is the tip that kills the lack of inspiration. A text about the company is different from a novel. So be simple.
Do you know what is the purpose of your business and how it contributes to the world?
Then say it with clarity and objectivity!
In the About Us page, publish only what matters. Avoid taking visitors' time with long and meaningless texts.
Focus on benefits
What your business does and how it solves our problems? The answer to this question gives a perfect text for company!
Instead of "professional camera", say "your memorable moments in professional quality photos".
Go deep into this copywriting technique that highlights products and services benefits.
Add images to your company's About Us page
Photos, drawings and graphics go beyond aesthetics. They bring results.
Images draw attention and improve reading experience.
To enhance the impact of images on the About Us page, try putting true pictures of your company and staff. Although it's a professional relationship, the closer and humanized the better.
Include a call to action
At the end of the About Us institutional text, ask the reader to do something. It may be something like "Contact us", "Meet our products".
Read this article about calls to action and discover the power of this technique.
Conclusion
The About Us page with text about the company approaches your customers to your business.
Summing up the recipe:
Spread links to the institutional page.
Tell what your company does and what the purpose of it.
Highlight the benefits that your business brings to the world.
Add actual images.
Make a call to action.
Share this article!