You must win the trust of customers because this will make they buy more and recommend your brand and products to their friends. Follow these tips now!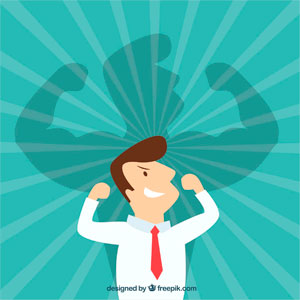 In the buying process, there is a relationship between the consumer and the seller. And as in any relationship, credibility is important for decision-making.
With online shop, this rule applies even more. Why? Because the user is always suspicious and afraid to take a loss. That's why you must win the trust of customers.
These techniques will increase your e-commerce's credibility and boost sales.
Tips for winning the trust of customers on the internet
Use the customer's language
To do so, you must know your target audience.
Imagine that you are promoting a children's books on your website. Who will buy it are the parents, not the children. So, focus on the buyer's language.
What are their concerns? Why are they seeking a book for their children? What kind of keywords call their attention?
Questions like these help to set your voice tone. Just adapt them to your business. Want a gold tip? Ask yourself: what I would look to buy this product?
Your natural response already helps adapt the language to the target audience.
Publish content on blogs and social networks
Take part in social media. It shows the public that your company is active, open to dialogue and willing to help them.
Posting relevant information gives credibility and helps you to win the trust of customers.
Content with credibility is an important SEO factor, that is, puts you on the first page of Google.
Place testimonials from customers on the website
This demonstrates to visitors that others are already benefiting from your products or services.
One of the best ways to win the trust of customers!
The testimonials also arouse in the reader the feeling that he is lagging behind, once someone is already doing it while he is standing still.
Respond to messages
Complete the cycle of relationship and win the trust of customers. Give attention to those with questions and problems.
Show them you are there to help, not just to earn money.