Follow these best optimization practices for mobile recommended by Google, free yourself from penalties and improve your WordPress website SEO.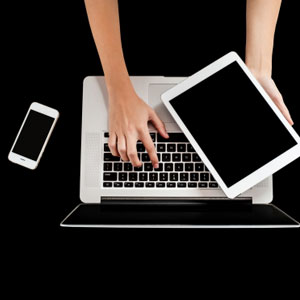 Since April 21, 2015, Google is penalizing websites that aren't mobile-friendly.
This leads us to make a question: what best optimization practices for mobile does Google recommend? We listed the answer here:
Easy-to-see buttons
All buttons and calls-to-action must be easy to see, so the user will know where to go. For creating more effective calls, click here to read this article.
Short menus
Forget those with many sub items that make it difficult to navigate. The simpler and shorter the menu, easier to visualize them in smartphone and tablet screens.
Shortcut to the home page
Use the site's logo (image that is at the top) as a link to the home page. This speeds the user navigation.
Small forms
Forms with less fields to complete make it faster for mobile users, who are always in a hurry. EasyPress by Site.co gives you Formidable Pro plug-in for creating custom forms easily.
Full mobile-friendly
Apply all over the site these and other best optimization practices for mobile recommended by Google.
The best way to have a mobile-friendly website and run away from Google penalties is to create it with EasyPress.
There are several free WordPress templates for you to edit without coding. In addition, you get an e-mail account and can use your custom domain name.