You do not want the user to be too lazy to read its contents, right? Then learn how to format text for site and spread your message successfully!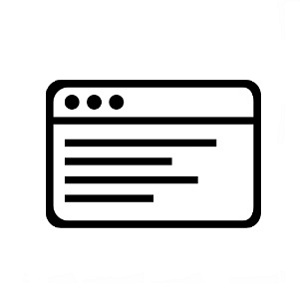 A well-written text deserves a proper format on the page to make it even more attractive to the user's eyes. Reaching this goal depends on some web design techniques that are simple to put into practice.
Learn the best practices to format a text for web:
Subtitles
Undivided blocks of text are ugly, confusing and boring to reader's eyes. Divide the content with subtitles, which also helps with SEO. Click here to read some tips for using headlines properly.
Lists
Bullet lists simplify reading when the text has several consecutive items, such as:
Product features;
Software features;
Benefits of a technique;
Anything that has several examples.
Highlighted words
When you finish this article, you will know how to format text for website and get more attention from your readers. Therefore, we recommend highlighting words!
Short paragraph
s
There is no exact size, but there is a tip to avoid excess: only submit one idea per paragraph. This will prevent confusion and control the text extension. Besides, the user will not get laziness just by looking at the text.
Inverted pyramid
This technique shows the most important information at the top of the text, so you transmit your message even if the visitor leave the text before the end.
Simple words
Prefer simple and smaller words because this makes reading easier, your text shorter and non-boring on the screen.
How to easily format text for web
EasyPress visual editor offers free WordPress templates that are easy and fast to edit. You don't need to know how to code to format the texts.
Get, in addition, an e-mail account and use your custom domain name.