EasyPress by Site.co enables editing sites only by clicking on the elements, without touching any code. You get an e-mail and can use a custom domain name.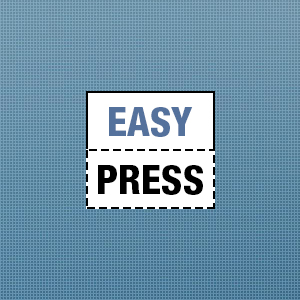 Available 24/7, extra channel for communication with the audience and on-line branding for the company. These are some advantages from a corporate site. And when you create one with an
on-line site builder
, there are even more benefits: faster, cheaper and easier development.
EasyPress Free by Site.co wants to deliver you, who create WordPress website by yourself, all these benefits. It's simple and easy.
First, you choose the template you enjoy in our gallery, then a free plan – or a paid one, with more features – and start editing. You'll get a free WordPress template, an e-mail account and the right to use your own custom domain name, all without paying nothing.
In the EasyPress builder is where the magic begins. You open the pre-modeled site and just click on the items you want to edit: texts, images, buttons, etc.
You also can change the website structure by adding new elements, such as social media buttons, maps and forms. If you want to use the model as it is and only change the content, just keep clicking on the items and editing them.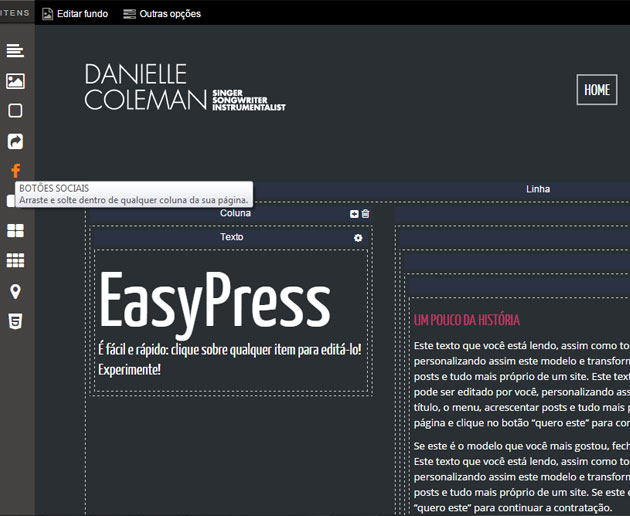 The pre-configured WordPress essential plug-ins are another advantage for who build a site using EasyPress. You only activate the ones you like. It improves items such as security, SEO, speed, analytics and much more.
For advanced users, there is the WordPress panel with advanced options and space for using custom CSS, HTML and JavaScript codes.
Save time and money, without giving up quality.