Follow the step by step: choose a service for building the site, a domain name and a template and promote the beauty salon on-line! All free!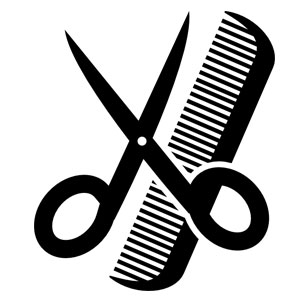 This guide will teach you how to create a free website for beauty salon or barber shop. In the end, without spending anything, you'll stablish on-line presence and attract more customers.
What website builder to use?
Development, hosting and content management are in every website project. There are several ways to deal with these issues. We will introduce you the most practical: EasyPress Free by Site.co.
This free site builder dispenses knowledge in programming, includes hosting solution and use a completely customized WordPress platform, to make easier for the user to work.
Should I register my own domain name?
A custom domain name is like your identity in the Internet. So, yes, you should register one for the beauty salon. It demonstrate professionalism and gives credibility for the company.
Check out this article with tips for registering a domain name. If you want, you can check name availability and choose your domain right now.
How to choose the site template?
Prioritize a template that can feature beautiful images, which draw the customer's attention. It also should offer space for highlighted titles and short calls describing the salon services.
Site.co offers a gallery with free WordPress templates. One of them is especially designed for beauty salons. This template link is available below.
What pages the salon site must have?
About the business – tell the salon's story, style and differentials;
Services – tell what the salon offers to the customers;
Productions – show beautiful pictures of its customers;
Contact – say what is the phone number, e-mail, address, opening and closing hours.
If you want to go further, you can publish tips about aesthetic, health, fashion trends, cuts, and more.
Write it all with a light and informal language, to let the user feeling as if he was in the salon itself.
Create free WordPress site!
Start your free website with this template developed especially for beauty salons.
Icon made by Freepik from www.flaticon.com is licensed under CC BY 3.0