EasyPress offers to you the best of WordPress.com and WordPress.org: ease to use, rich resources and free customizable templates. Create free website now!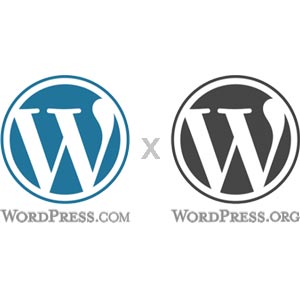 The number of blogs created with the free WordPress.com platform exceeded 18 million in 2014 – almost 50.000 per day. The milestone represents growth of 12.5% compared to 2013.
Both WordPress version are good for its own, but when someone combine the best of each one, things get real powerful to the users. Look at how Site.co identified WordPress disadvantages and bought together the best of WordPress.com and WordPress.org.
Disadvantages of WordPress.com
Limited resources is one of the bad points of WordPress.com, because it focuses on blogs. This makes life difficult for those who want to create a corporate website. It also does not offer plug-ins, and its advanced customization options require payment. There are few good free templates. Its customization is limited.
Disadvantages of WordPress.org
WordPress.org doesn't suffer with these problems, however it generates expenses with hosting and, in most cases, with template customization, due to advanced options it has. In other words, you'd have to hire a freelancer web designer and developer.
A complete WordPress, easy and free
Site.co created EasyPress to unite the best of WordPress.com and WordPress.org. This visual editor is free and offers a gallery of templates ready to edit without coding and paying hosting fees.
There are free essentials and premium plug-ins ready to activate, such as Askimet, WordPress SEO and Formidable Pro. EasyPress also got two editing modes: quick and advanced, for beginners and pro users.
You edit all in real time, just by clicking on the elements on the page, or if you want to, you can even insert HTML, CSS and JavaScript codes.
By creating a free WordPress website with EasyPress, you get an e-mail account and the right to use your custom domain name. Start using the best of WordPress.com and WordPress.org!