Lightness, practicality and mobile optimization are benefits from this layout style. Get a free one-page template and build your WordPress based website!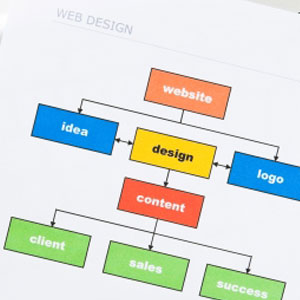 Practical, beautiful and effective. These words describe an one-page website, a trending template style for business and professionals. It has a modern approach for who wants to refresh his brand on-line. Find out three reasons why you should build an one-page website and get a free template!
1. Lightness
This design style doesn't have much space for written content, so you must be objective. The attractive copywriting, with just a few killer words, helps your one-page website being even lighter and simpler to browse.
2. Practicality
With texts distributed smoothly on the website, visitors take less time to find what they are looking for. Business websites must be practical to use. And it is exactly what one-page layouts delivery to the users.
3. Mobile optimized
Few text and user-friendly design are essential for mobile browsing. Generally, one-page templates are responsive – it adapts to the screen size. Mobile optimized websites get a good rank at Google results. That means more chances to get success.
Free one-page template for editing your website
Now that you know some benefits from one-page websites, is time to enjoy it. Pick our free one-page template and build your website with your custom domain name and e-mail account. The EasyPress builder is visual and doesn't ask for coding skills.