EasyPress Free editor and "404 to 301" plug-in helps you to customize 404 error page for minimizing the "not found" problem and keep users in the website.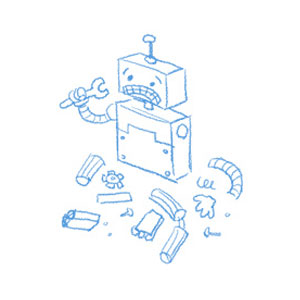 Nobody likes to meet the 404 error page, that brings the sad "not found" message. This situation should never happen, but, unhappily, it does, then you better do something to minimize it and keep the user in the website.
Customizing the 404 error page to offer the visitor another content options is a good web design and search engine optimizing (SEO) practice. Besides minimizing the "not found" problem, it gives users a chance to find good stuff in your website.
Some suggestions to add: search bar, links to another pages or categories – for blog users – and contact information for the user report the problem. Think with me, these elements are better than using a simple homepage button.
How to do this?
Websites created with EasyPress Free take two steps to customize: page editing and redirecting, both without any deal with codes.
All you have to do is to build a custom page with the visual editor and redirect it with "404 to 301" plug-in – available for free to Site.co customers. This will substitute your old-fashioned 404 error page for a new and customized one.
Site.co also offers free website with your custom domain name and e-mail account! There are a lot of templates for you to edit the way you want to!