Plug-in to connect WordPress website to Google+
Learn the easiest way to connect WordPress website to Google+, with +1 button, Google Authorship and Google Analytics integration. No code skill needed!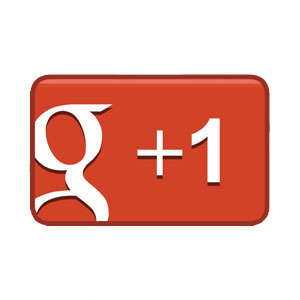 Search Engine Optimization is made with many actions, including connect social media channels to the website. In this field, one of the biggest players are Google+, because the "+1" button have more relevance than Facebook "Like" to rank.
Although Google+ is often mentioned as a ghost town, you can't ignore its social media button. There is tons of ways to insert it in your website. The easiest is the "Google+" plug-in for WordPress.
This plug-in adds buttons +1 and assigns Google Authorship with your Google+ profile or page, among other technical stuff, like Google Analytics integration. The tool offers a visual panel or shortcodes for setting it up.
Google Authorship is important because it gives credibility for the content, as a real person or company published it. Who claims that is Google's own executive, Eric Schmidt.
Credibility and shares on social media helps your website to rank on top results at Google. Being find for people who look for something you have is the best way to increase sales and spread your ideas across the web.
The plug-in is so good that we included it on EasyPress Free, a WordPress based website constructor by Site.co. So, don't waste your time with lines of code, build your business website, connect it with Google+ and get more results on-line!