Everyone can put to work these web design and content tips for corporate websites. Don't miss opportunities, improve your business on-line presence!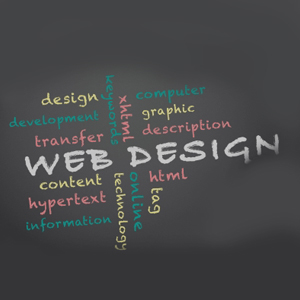 Only getting a corporate website is not enough to increase your sells. It needs to be easy to navigate and have an appealing content for catch new costumers. The question is: how to do that? We'll help you with these web design and content tips to improve your website.
Highlight benefits, not specs
When someone visits a company's website, he is trying to solve a problem. Then, give him the answer! Talk less about your business and its features. Highlight your solutions for his problem. Don't waste his time listing specs and other things about you, show how your services will benefit him.
Linked words must be different from others
A webpage without hyperlinks is something against Internet's principles. Inserting links without highlighting it also is a big mistake. All the links, especially those into the text, must have a different visual from the other words. We can't imagine how much good opportunities are thrown away with hard to recognize hyperlinks.
If you are not sure about how to highlight your links, at least use the blue color, a traditional way to do this.
Keep the forms as simple as possible
Nobody likes to fill long forms, mostly when we don't have much free time to waste. Ask only the basic, essential and indispensable information. Be short, be simple. Don't give your costumer a chance to feel lazy and get out of your website. Help him to solve his problem as fast as you can! And if the form has to be big, we got a tip: first, ask the basic. Then, we he is complete with the primary goal, ask the additional data.
A nice way to build custom forms without writing codes is Formidable Pro, a WordPress plug-in. It's available for free to Site.co users, who also get free website with an e-mail account and can use a custom domain name.
What are you waiting for? Put these tips to work with EasyPress Free, a WordPress based website builder!