Are you in charge of creating a website and heard that it must support crossbrowser? Solve your doubts by applying this simple and inexpensive solution!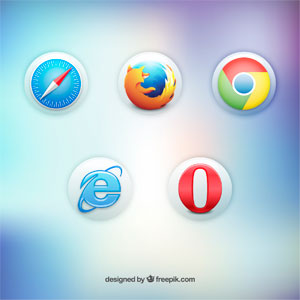 For achieving as many users as possible, your website can't have any browser compatibility problem. Otherwise, only those who use certain browser will access information about your business.
It would be like your store only allowing clients who use blue to come in, while those in yellow and green are left out. That would be throwing money away.
What is crossbrowser?
It is the ability of a website or web app to run on multiple browsers. This means that pages should open perfectly in the most popular browsers in the market:
Google Chrome.
Safari.
Mozilla Firefox.
Internet Explorer.
Microsoft Edge.
If your company's website is compatible with Chrome, but present many problems in Firefox and other browsers, it doesn't support crossbrowser.
Why create crossbrowser website?
Browsers follow its own standards for interpreting codes that make up certain features of the page. Therefore, when creating website, you have to suit these points to the "language" of each browser.
As the website's purpose is to promote your company and its brand, all pages must be ready to reach the maximum number of users.
Imagine the damage if 3 out of 10 potential customers were unable to open your website because it does not work in their browser. There's a reduction of 30% in business opportunities!
Are crossbrowser and responsive design the same thing?
They are different concepts, although both expand your online reach.
Responsive website is the one that works on several screen sizes, ie responsive design adapts mobile phones, tablets, PCs, and TVs.
There are situations when the website is compatible with multiple browsers (crossbrowser), but without responsive design. It keeps the original page size even in smaller screens.
How to create or make my website crossbrowser?
Among others, are highlighted two options:
The most expensive: hiring a skilled coder to develop the website crossbrowser (and, if possible, responsive).
The most efficient: editing a WordPress theme (crossbrowser and responsive!) on a free website builder.
The biggest advantage of creating website by using a WordPress theme is that you get professional results even without technical knowledge.
We have a gallery with free responsive templates. All of them support crossbrowser.