To increase credibility is essential to convince the user to choose you instead of the competition. Follow today these 3 simple tips and get more sales!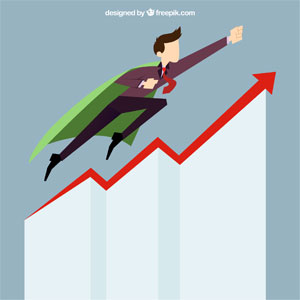 43% of U.S. consumers use internet to find inspiration for buying a product. Another 35% research online looking for advice, according to a study by Google.
People are using internet for shop decisions, that's why you must increase credibility of your business.
Your website is the starting point in this mission, so we give you some simple tips to apply today.
3 tips to increase credibility with your website
Publish real customer testimonials
True words of those who experienced your products or services show that your business is a good choice.
All statements must be real for online shop or corporate website.
Online shops have a comments session where the customer publish by himself. For company websites, you should ask personally your clients to make a testimonial.
A valuable tip is to record video testimonials or use real photos from your customers. These techniques prove your clients are saying the truth. This will help a lot to increase credibility.
Publish them in a specific testimonials page or merged into other parts of the website, such as institutional, services, footer, etc.
Show success stories
Show your visitors how your product or service benefited others buyers.
Follow this model to write success stories:
Challenge (problem presented by the client);
Proposed solution (your product or service);
Application (how it solved the problem);
Results (what the buyer got after your help).
Success stories increase credibility for your business because they show the practical benefits of choosing you instead of your competitors.
Give complete information
It's frustrating when you cannot find the data you need to make a purchase decision.
For example, you find stereo for sale, but the description does not have info, such power, supported media (CD, USB, etc.), and measures.
How will you feel safe to buy without knowing anything about the stereo?
The same applies to any product. That's why it is important to answer all the basic buyer questions.
Complete information influences consumer purchasing decisions.
Have a professional website
Easy to navigate, mobile-friendly and optimized for search engines (SEO) website also helps you to increase credibility.
Try EasyPress free website builder, which has all these features and dispense coding skills.
There are several WordPress templates to choose!
Create free WordPress website!