Not only low price and promotions increase sales to an online store. Here we are going to show you how to engage customers and gain their trust. Come on!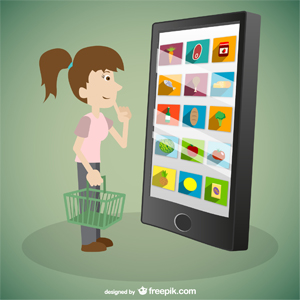 With so many options to buy online, those who treat the customer well earn their choice, because consumers prefer good service to low price.
To retain customers, you need to go beyond the obvious and establish a close relationship with them. And these tips will help it!
How to engage customers in your online store
Personal approach in the texts
On every page, customer panel, advertising and purchase status e-mails, treat the client as someone special, not like any other.
Call them by name
For doing this, there are variables in the e-commerce system that automatically insert the true name of the user at the log in or when they receive e-mail.
Show your humanized side
How to engage customers with that?
Make cute purchase confirmation messages.
Thank them for their preference.
Point out that the product was packed carefully.
Transmit security, after all their shop will have a happy ending!
The words and tone of the message will depend on the segment of your online store. Even in formal segments, you can you break the ice without exceeding its limits.
Ask evaluation of products
Sometime after the delivery, ask the costumers to evaluate the product on your website. This brings several benefits to you, him and future consumers. Why?
It demonstrates your commitment with the aftermarket.
It gives opportunity to the customer to share his experience.
It conveys credibility to other visitors.
Respond to public requests
You are wondering how to engage customers. Prove to them in practice that the care in your online store is different.
Listen to suggestions, complaints and compliments.
Solve any problems.
Meet the requests that are within your reach.
All this is essential to get customer's loyalty.
Once realized that you're always available, they will feel more comfortable to choose your online store instead of competition's.
Relationship marketing is a great way to achieve this goal!
Show customers that you care about them!
Now that you have learned more about how to engage customers, share this article to show your network that you are doing your best for them!