To stand out among millions, a WordPress template should offer really useful features, so people will pay for it. What is the secret? Find out now!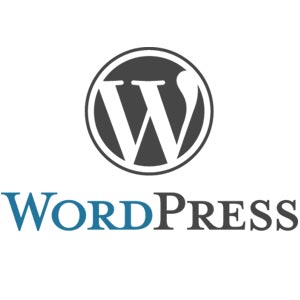 It is disappointing when a
WordPress template
misses a feature you need for your website.
This problem is common in paid and free WordPress themes. Thus, experts analyzed what the most sold one has to conquer so many users.
What is the secret to a perfect WordPress template?
The secret is to provide exactly what the customer needs. So he can create a professional website that generates results.
No more, no less.
A WordPress template must have only useful features.
Once you've found out the secret, let's explain it. Thus, you will apply it in the search for a WordPress theme for your website.
This information will lead you to choose the best WordPress template for your website. You won't have any regrets or problems.
What does the best-selling WordPress theme have?
It keeps a pre-build layout
WordPress templates are complete in the demonstration. But, after installed, they appear empty, with white pages, without any layout.
It would be great if you didn't have to start editing it from the scratch.
A good WordPress theme remains the default layout for you to edit or change over the placed items.
This saves time and gives the opportunity to non-technical people create professional-quality website.
It is responsive
Every WordPress template needs to work on mobile phones, tablets, laptops and computers.
If you find a website template that doesn't fit to smaller screens, you have to discard it. That's why top WordPress themes have responsive design.
It provides a website builder
Not everyone knows coding or web design. The perfect WordPress template must also offer a website builder. Thus, users without technical skills will be able to create a website by themselves.
Some essential elements that the website builder should allow editing:
Columns of custom or predetermined size.
Text boxes.
Videos.
Image gallery.
Google Maps.
Price list.
It allows you to create slideshow online
Again, it should be an easy to use, complete and accessible feature to any user.
With the slide editor, just add the image, write the text and set the parameters (transition time, size, number of slides, etc.).
Take the opportunity to learn how to optimize slideshow for website. This is a great way get more clicks and increase sales.
It gives advanced customization options
Most WordPress themes found in WordPress.org gallery offer limited features.
For the perfect WordPress template, this isn't a problem. You find, among other customization options:
It supports users
Help may come in forums with active community – such as EasyPress Free – and by personalized service. A high quality WordPress template has support to users.
It updates its features often
From time to time, it receives updates that improve the tools and theme functions.
These updates allow the website owner to continuously improve its quality and keep it at a high standard.
Do I need to pay for a WordPress template like this?
No!
EasyPress by Site.co offers free WordPress templates with all the features used on the world's most popular themes.