Error 404 not found is feared by those who manage website and hated by users who encounter it. Learn what it is and how to fight this problem.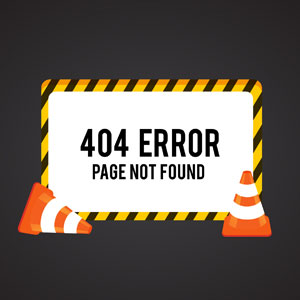 You came here because you're curious about
what is error 404
. We are going to explain it right now!
Error 404: what is it?
The 404 code indicates "page not found", that is, the URL (website address) led you nowhere.
It would be like looking for a house in the incorrect address.
You reach the street, but the house is not there. On the web, you type an address or click a link, but the page doesn't exist. This is an error 404 not found.
What causes error 404?
Learn about the most common causes that lead to error 404:
Address typed wrong.
Offline page, that is, the address existed before, but now is missing.
Page whose URL has changed for some reason.
How to solve error 404 not found?
A final solution doesn't exist, after all users can continue typing the wrong address. Then all you can do is to "treat" the problem over time to cut its consequences.
Use free Google Webmaster Tools to identify errors 404 on your website.
301 redirect
This technique consists in directing the problematic addresses to another page of the site.
All you do is to point a new address in place of the nonexistent URL. Consider this example:
The missing URL "www.site.co/page-that-doesnt-exist" will point to "www.site.com/templates".
301 redirect sends the user from a missing page to a new one without showing him any error message.
Custom 404 error page
This is the page that will appear to the user when an error 404 occurs.
The idea here is to get the visitor's attention and keep him on the website. Convince the person to stay on your website is the function of a custom error 404 page.
Stop losing business because the address doesn't exist. Create opportunities once the user alredy is on your website. This is equal to convince the customer to see other products on your store when you don't have what he wanted.
There are WordPress plug-ins and website builder to create custom error 404 page. Such tools don't need technical knowledge. You can do it yourself.
Conclusion
You now understand what is error 404, what causes it and how to fight this problem.
Alert your professional contacts about it, share this post!