Available free for browsers like Firefox and Chrome and integrated with WordPress, Writer app helps you to focus on writing and complete your tasks!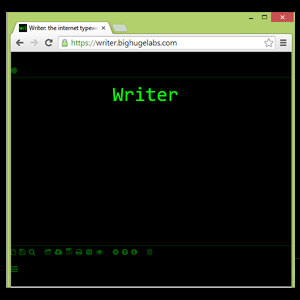 Multiple tabs open in the browser, notifications every minute and accumulated tasks waiting for solution. Sometimes it's hard to get rid of distractions while working on-line, especially when activities involve creation, as content developing.
Available free for Chrome, Firefox, etc, Writer app comes to help content producers to focus on writing tasks. The idea is to immerse the user in a screen designed exclusively for text, without any formatting element. Writer doesn't need to be installed.
Writer saves documents automatically, works offline and exports the content to WordPress. Additionally, you can customize the page background color – black, for example – in order to rest your eyes. Setting goals is also possible. This helps to focus on the job, with real-time percentage of the task performed (I am 53% now).
More productivity with WordPress
Who aims to success, make use of tools that optimize the work. As Writer app simplifies writing, EasyPress makes easy to build website and blog. Free and based on WordPress, this is a visual builder, which, with a few clicks, you create professional quality sites, ready to receive the best content.
Write a success story without leaving the browser or spending money. Who builds EasyPress website also get an email account and can use custom domain name.