Getting HTTPs to your website increases its credibility, brings more page views and saves you from problems. Check out 3 advantages of SSL certificate!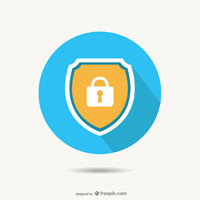 Would you stay in a hotel located in a dangerous area without locks on the door or control of people entrance and exit?
Buying in a virtual shop without a security protocol is pretty much the same.
So we listed 3 advantages of SSL certificate for your site and e-commerce. Check out what you get when you use HTTPS in your shop!
3 advantages of SSL certificate
More security, less problems
With encrypted data travelling through your virtual shop, there are less chances of invaders steal information from you or your customers.
No issues with any data means that you save money and can use safety as advertising to attract new customers.
Credibility with consumers
Attentive buyers observe if there is a lock on the URL of your shop ensuring security through HTTPs.
Showing customers that your shop is secure increases the credibility of your business.
Best SEO results in Google
Google considers security as an important factor for ranking a website in the first search results.
This is an effort from Google to combat hackers and others on-line threats, which is great, because they are valuing your honesty and increasing visibility to your virtual shop.
Going to the top of Google search results is one of the advantages of SSL certificate!
Easily adding SSL certificate
In EasyPress, our free website builder, simply hire apart the activation of your SSL certificate to add the HTTPs protocol.
No one likes to feel insecure, especially if they are paying for a product or service. So invest in the security of your website and e-commerce!
Enjoy all the benefits of SSL certificate!
Create WordPress website with HTTPs!