The right language on social media is important for your brand give a good impression to its followers. With these tips, you'll avoid common mistakes!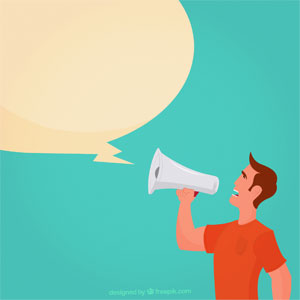 Social media is a great digital marketing tool to promote your business on the internet. This, however, requires care for not causing incorrect exposure of your brand on the web.
Using the wrong language on social media conveys a negative image of your business. For avoid this mistake, follow these best practices.
3 tips for the best language on social networks
Run away from CAPS LOCK
On the internet, CAPS LOCK MEANS YOU ARE SCREAMING. Moreover, it is visually unappealing to readers, so avoid it in your social media posts.
Moderate informality
There is a balance between formal and popular language on social media. Your followers don't want words hard to understand, either slang associated with marginality or double meaning expressions.
Respect grammar
Okay that language in social networks doesn't follow the strictest grammatical style, but beware! Huge grammatical mistakes draw attention in a negative way and may even turn into jokes.
You don't want your brand to be an on-line mess, do you?
Language on social networks must be professional
Treat your business page differently than your personal profile. Remember that every time you write a post.
This principle is important because the public expects that corporate behavior is different from personal. Even a small business should behave and treat customers with elegance.
You must know the right dose to never cross the line.
And if you think you are ready to go further and write like a pro, check out these articles from our blog. We teach unique techniques that experienced writers use to increase sales on the internet. Enjoy!
Professional writing tips