Creating a free portfolio website with WordPress doesn't require technical knowledge on coding or design. Anyone, including you, can make it! Start now!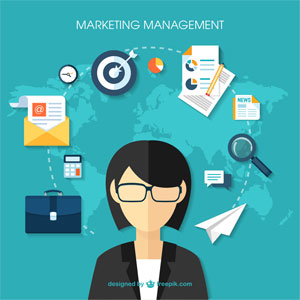 Internet is the most efficient way for students, professionals and small businesses promote their brand, reach their target audience and get what they want, such a good job or a sales increase.
Low cost and high autonomy are internet's main attractions, because you can create free portfolio website with WordPress.
This guide will teach you how to publicize your work and generate business opportunities.
You just have to focus on its content, because the technical part (hosting, coding and web design is on us).
Benefits of creating free portfolio website
Just being here, it's a sign that you are interested in creating a free portfolio website. But to motivate you even more, check out this quick list:
Increases your brand's range.
Reaches the right target audience.
Has a low price to create.
Gives value to your work.
Transmits credibility and professionalism.
Now we are going to practice!
How to create free portfolio website with WordPress
For creating an online portfolio free, we will use EasyPress free website builder, that dispenses technical knowledge, allows you to use your own domain name and gives an e-mail account.
1. Choose a free WordPress portfolio template
Access this gallery of free WordPress templates and choose one for you.
Although the models have business suggestions, such as clinic, gym, etc., you can edit them as you like and use it in your area, whatever it is.
Each of these WordPress templates are responsive, that is, mobile-friendly.
The hosting is free and included in the website builder.
You don't have to worry about any technical part, just publicize your name on the internet!
2. Edit the content
The basic to make a free portfolio website is having these pages: home, about, portfolio, services and contact.
Home: summary, short calls to action asking to click on other pages.
About: brief description of your academic and professional history; divide it into topics for easy reading.
Portfolio: images, links and files of works developed by you, each with description and the customer's name.
Services: which solutions you offer.
Contact: phone, e-mail and social media.
You know how to enter this information in the WordPress portfolio template?
Simply click on existing text and overwrite it, or add an item and drag it to where you want. The entire process is visual and intuitive. What you see is what you get!
3. Publicize
Tell your friends, share on social media, include it in your curriculum. Make your name known.
For reaching a bigger target audience, Google is also a strong ally.
Constantly create content for your free portfolio website. The search engine will index its pages and show them to anyone looking for professionals like you. This kind of strategy is called content SEO.
Let's get it started?
Start today to create free portfolio website with WordPress!