With EasyPress, you get free access to WordPress plug-in Easy Pricing Tables Premium, which is paid for other users. Enjoy! Create a free website here!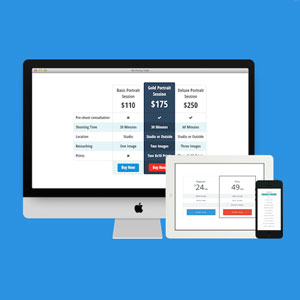 As a consumer, it's great to find all the information about a product on the site, isn't it? Here, as an entrepreneur and a webmaster, it's up to you to provide complete information to visitors and encourage them to deal with your company.
WordPress plug-in Easy Pricing Tables Premium helps you. It is especially good for companies working with plans and signatures for its products.
Easy Pricing Tables Premium have editable templates with:
Custom styles and colors;
Buttons;
Icons;
Features comparative;
Animations.
Besides that, tables are mobile-friendly. They fit to smaller screen size. This ensures good performance in PC monitors, laptops, smartphones and tablets. It's important to have an mobile-friendly site because Google penalizes who doesn't.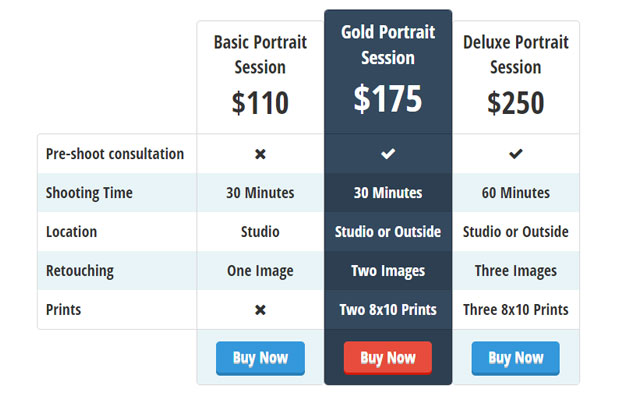 How to install Easy Pricing Tables Premium plug-in?
Due to Easy Pricing Tables being a premium WordPress plug-in, you must purchase a license for personal, business or agency use. Values change according to your license type.
Visit the developer's website to check out the prices.
Use Easy Pricing Tables Premium for free!
With EasyPress by Site.co, when you create a free WordPress site, you can use this plug-in without any cost! In addition, you get an e-mail account and can use your own custom domain name.
For creating pricing lists, you just have to go to EasyPress advanced mode, click at "Plugins" and activate Easy Pricing Tables Premium. Then choose the template you want to and edit it!