A slideshow for website can bring amazing results, such as increased time spent on your site, more clicks and sales. Optimize it now with these tips!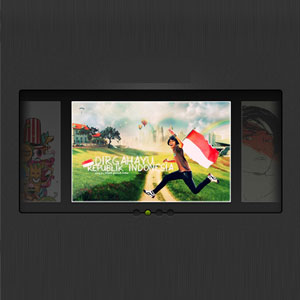 Slideshow for website
has many uses. You can highligh your company's products, services and news. So make the most of this feature.
When creating slideshow online, apply the techniques we are going to show. They will increase clicks, time spent on your site and even your sales.
SlideDeck 2
Use SlideDeck 2 plug-in for WordPress, because it doesn't need technical knowledge to use.
Some benefits of SlideDeck 2:
Quick edition options.
Full control of resources: time between slides, links, effects, etc.
SEO optimized slides.
SlideDeck 2 has free and paid versions. In EasyPress, you access the full version without paying anything!
4 tips for optimizing slideshow for website
Display your main work
Enjoy the prominent position of the slideshow in your website.
This is the secret: if you know that visitors come to your website for a particular solution, create a slide. This guarantees success, after all they will find immediately what they want.
Such logic applies to anyone, because every business has some featured item. The slideshow for website is the right tool to highlight it.
Update with products and hot deals
Online shops should always update their slideshow with new promotions and hot products.
The slideshow for website is efficient to show good buying opportunities. Notice how big e-commerce companies use this tactic.
Turn all slides into an extra communication tool.
Optimize for SEO
Did you know that slideshow for website also helps in optimizing for search engines?
Its content helps you showing to search engines what your website is about.
Apply these 2 SEO techniques for slideshow:
Fill the title and alt attributes in images (find out how important it is).
Type text right on the slide instead of including it only in the image. The search engines will be able to "read" what you wrote).
Make sure that your slideshow to website has responsive design
Without discussion: it is mandatory to have responsive website. Google itself penalizes those which aren't ready for mobile phones.
Thus, when creating slideshow online, make sure that it runs on smartphones and tablets. SlideDeck 2 in EasyPress guarantees it!
That's it! Use the most of your slideshow for website. The more features to stand out from the competition, the better to you sell more!