Relationship marketing increases your sales because make your customers loyal and promoters to your brand. Use these 3 strategies on your website today!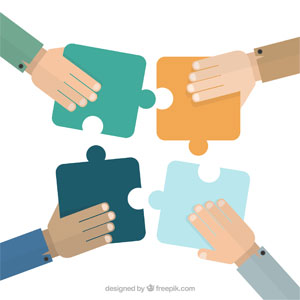 For any costumer, relating to a single brand and use its good services and products is better that keep jumping from company to company seeking best solutions.
For you, entrepreneur, relationship marketing is the best way to show your customers your value and loyalty to keep him close and increase your sales.
3 ways to do relationship marketing on your site
Your website is useful at various stages of relationship marketing. Here are 3:
First impression;
Closer relationship;
Customer loyalty.
Learn to use it in each one of these.
Have a professional website to cause a positive first impression
The relationship with the customer starts from the beginning. Easy to understand, isn't it?
Include this first contact in your relationship marketing strategy.
Show visitors that your company is trustworthy and deserves a chance. Here are some tips to build trust and encourage the user to start a relationship:
Insert complete information about the company and its products/services.
Make it easy to navigate and find what he needs.
Create mobile-friendly website.
Compare your website to a person. He would have a nice talking, be easy to relate to and solicitous, always ready to help others.
This is the best way to let a good first impression.
Produce quality content to develop the relationship
A good relationship marketing strategy includes relevant content, either to entertain or to inform the public.
Realizing that your website has interesting information for everyday use, the customer will visit it more often. This is an effective way to strengthen your relationship with him.
Once it is worth keeping track of your business, the customer will do it. This will increase the respect and admiration for your brand.
The closer he feels from your company, the more likely to make new business and maintain old contracts.
Use it for supporting other relationship marketing actions
Your website isn't the only tool for putting into practice your marketing strategies. There are other ways to keep your costumers close and build a strong relationship with them.
Use your website to promote relationship marketing actions such as:
Promote plans and special prices for old customers.
Show your partnerships that benefit customers.
Announce exclusive releases for clients.
Talk about loyalty programs, such as accumulation of coupons to get free gifts or discounts.
There are at least two effective ways to disseminate relationship marketing actions through the website:
Creating banners, pages and hotsites announcing the promotions.
Placing e-mail registration fields to the client subscribe and receive messages about these actions.
Relationship marketing is simple and brings results
All the tools you need for a professional strategy of relationship marketing is on your hands!
Start with the basics taught here, then enhance and continue getting all rewards generated by a healthy and enduring relationship between you and your customers!