You'll learn the best way to fill alt attribute in WordPress: amount of words and best practices recommended by Google for image optimization.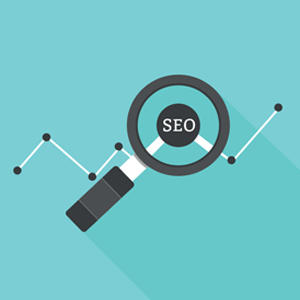 Optimizing images
is to tell to search engines what is in that photo, graphic or design, after all Google can't see like us. It relies on textual information entered by the website administrator.
This practice also benefits people with disabilities, because it meets popular web content accessibility guidelines.
How to fill the alt attribute on image optimization
What you are going to learn:
Google Recommendations to write alt attribute.
Filling the alt in WordPress without coding.
Choosing the words for alt attribute
Here's the secret: never repeat keywords.
You should describe what you see in the picture, literally.
For example, the alt for a corporate photo with two men shaking hands should be written like this:
Ideal alt attribute: two professional shaking hands.
Wrong alt attribute: professional handshake men shaking hands compliance business corporate money.
7 words are enough to describe the image content for filling the alt attribute and optimizing images.
Summing up:
Describe the image.
Use up to 7 words.
Never drop or repeat keywords not directly related to the content.
Adding text for alt attribute in WordPress and EasyPress
As usual, both WordPress and EasyPress (free website builder based on WordPress) facilitate the user's life. You can do SEO for images without coding.
Follow this step by step guide to fill the alt in WordPress
1 – Add the image to the post or to the media library.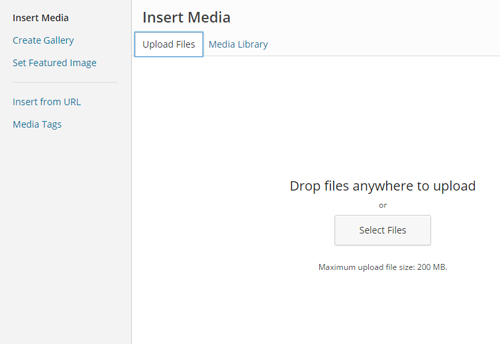 2 – In the sidebar, type the alt text as Google recommendations.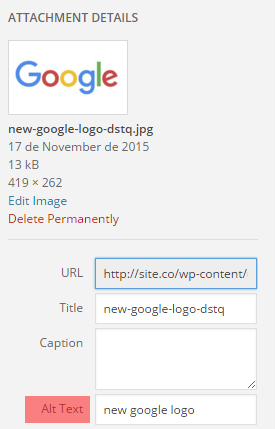 3 – Ready! The alt attribute is completed, but don't stop there …
More images optimization tips