With SSL certificate, your EasyPress website will be safer and get better results at Google ranking, since security (https) is an important SEO factor.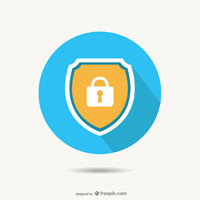 SSL certificate for EasyPress website is another resource that Site.co presents for you!
There are several advantages of adopting this security standard, including improvements in your SEO for Google.
Learn more about SSL certificate and why you should adopt it on your website.
What is SSL certificate?
It is a security standard that establishes encrypted connection between the client (usually a website or e-mail) and the browser. A SSL certificate protects yours and visitors' data,such as login information and credit cards.
It would be like putting your data in an armored car under armed protection and guarantee delivery only to the correct recipient.
How to identify a website with SSL certificate?
A green lock followed by the letters "https" is the fastest way to identify safe websites. It is in the address bar before the URL.
That "s" after the "http" means security.
Here's an example:

This is the guarantee that you are browsing a secure and trustworthy site.
Why use SSL certificate?
The more dangerous a route is, the bigger the need for protection to those who pass through it.
On the internet, there are hackers trying to steal information of all kinds, all the time and using various techniques.
In this hostile environment, it is essential to take care of yourself and your customers/visitors/users. A SSL certificate is a way to do it with economy and efficiency.
What are the benefits of SSL certificate?
There are so many, that we will write other article only about it.
Below is a very brief list of benefits of using SSL certificate on your website:
SEO: Google prioritizes safe websites in its search ranking.
Credibility: quickly shows visitors that your site is legitimate.
Convenience: all user data travels safely and tranquility.
How to get the SSL certificate for EasyPress website?
In Site.co, is simple.
Access our pricing page and add SSL Certificate to your shopping cart.
You can choose between monthly or yearly plans!