A website builder makes your project more agile, practical, economical and easy to create. Choose a website template and create yours today. It is free!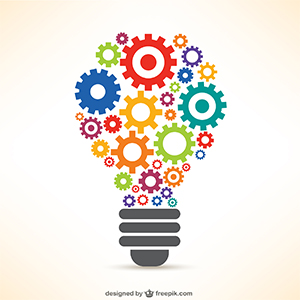 Today you will understand what is a
website builder
and learn the benefits of using this tool in your project. Create your website today!
What is a website builder?
They are apps that you use to create website without writing code, ie, WYSIWYG (What You See Is What You Get) or visual editors. Visual editor means simply drag and drop the items on the screen to build something.
It is like putting all ingredients on the stove and it get the food prepared itself.
This dispenses technical knowledge and enables anyone to create website for own use or sale.
It is also common to use website templates in the builder. In other words: you can create a full website from a ready template instead of getting all the work from scratch. Easy, doesn't it?
There are paid and free website builders. EasyPress by Site.co is free, allows you to use your custom domain name and gives an e-mail account to you.
Moreover, it is fully integrated with WordPress, with plug-ins and security options!
Benefits of using website builder
Web hosting
Your work has already started without worrying to find a host for your website.
Website builders have their own integrated hosting. That means you don't need to pay a separate host and spend time using FTP or installing WordPress.
Easiness
As a visual editor requires only that you reorder the items from a ready website template, the work is easy.
Answer me: what is the easiest?
Drag and drop the elements and see the results in real time? Or …
Learn several programming languages and writing lines and lines of code and be able to see the results after a long time?
The answer is obvious!
Speed
The facility of working with a website builder is reversed in agility for your project.
Who has on the screen all the tools and parameters that he needs to reach, produce more in less time.
A website you would take a month to create, will be ready in a few days! And most important: with professional quality.
Economy
Spending less is one of the biggest motivations to who enjoy "do it yourself (DIY)" philosophy. I have a question to give more evidence to this benefit:
What is cheaper?
Create your own website from a ready template? Or …
Hiring a team with web designers and developers to create from scratch?
There are complex projects that require many professionals. But we bet your corporate website will be perfect only with the resources of a website builder.
You don't need to take 10 medical specialists to care for a skinned knee, right?
It is the same with a website builder.
Instantaneity
This hard word is related on something quick, sudden, what happens on time.
You access and begin to create your website instantly, because there is no need to install apps on your computer. Usually, website builders are on-line and work straight from the web browser.
You save time and HD space.
Automatic updates without need for download is another benefit of free on-line website builders, like EasyPress.
We could spend hours listing the benefits of website builders, but we think these are enough to convince you. So…
Use a free website builder right now!
How about enjoying it all and more?
When you create free website with EasyPress builder, you get an e-mail account and can use your custom domain name.
Create free WordPress website!