Find out the grade for your website speed in PC and mobile and improve performance with PageSpeed Insights. Get a fast and free WordPress template with us!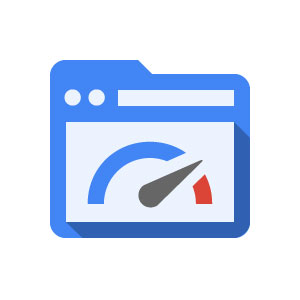 Learn to measure website speed with PageSpeed Insights by Google. This free tool helps you to ensure good browsing experience to the user.
A fast site is another reason for the customer search for your service instead of going to your competitor, after all, no one likes to waste time waiting a page to load!
PageSpeed Insights shows how to make your website faster
A score from 0 to 100 is given to the site performance in mobile and PC. PageSpeed Insights also provide suggestions for site improvement based on what you are doing wrong.
It's like a test corrected by your teacher along with solutions for you to eliminate errors and increase your grades.
You reach better results with a little dedication!
Increase website speed and improve usability
The information provided by this service teaches a lot because it shows where you are making it right or wrong. This is essential for you to improve and to stand out from your competitors.
Remember that we always prefer faster and easier to navigate websites (click here for info), especially on mobile devices.
Rate your website performance
Click here to access PageSpeed Insights and submit any URL you want.
A light and mobile-friendly website
To ensure a good grade for your website speed and get users choice, create free website with EasyPress, the editor that doesn't require coding skills and has optimized templates ready for you to edit.