With simple UX Design (User Experience) techniques, you will increase your site usability and get better results on-line. Do it with EasyPress free!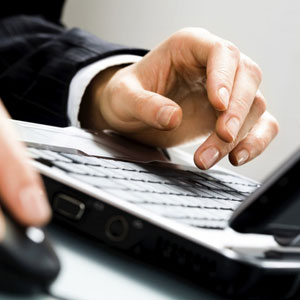 For locating an address, we use various landmarks as neighborhood name, street and numbers, all indicated by plates. If they arrange these information in a poorly way, it gets harder for us to find what we're looking for. Well, this same logic works for website, blog and e-commerce.
When navigating through the pages, we hope that the information is easily accessible, in order to find quickly what we're looking for. Confusing interface and hard to find information makes us to get out of the site and go to a competitor.
To avoid such situation, that threaten business opportunities, there is User Experience (UX) Design. That's what we'll talk about here. We listed three basic practices of UX for you to improve your site's usability and get more on-line results.
1. Clear names for buttons and category links
The word that describe the button or link action must be explicit. Be short and clear at showing what the user will find by the click.
"Products", "Services", "Contact", "Home", "About the company" are examples of short names for category and page links. "Buy", "Send Message", "Open Photo Gallery", "Register", are words that describe buttons clearly.
2. Links running properly
This tip is as obvious as important; after all, clicking at broken links is annoying and makes us want to leave the site immediately. Make sure to point the link to the right page. For precaution, build a customized 404 error page. We already have shown how to do that in this article.
3. Pages and content easy to identify
Don't let your users get lost. Depending on the site's visual identity, you can adopt different colors for each type of page or category, like many news websites do.
4. Use a good website builder
EasyPress Free by Site.co allows you to create free websites with a visual, easy and intuitive site builder. With a few clicks, you'll put into practice all these tips and offer your visitors a site with high usability level. You also get an e-mail account and the right to use your custom domain name!