Google has difficulty recognizing all special characters present in the pages' URL. The result? Wix websites dropped off by Google. Find an alternative.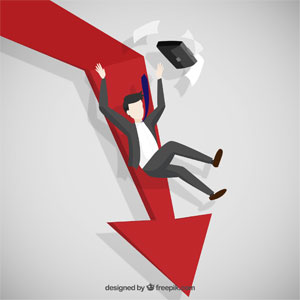 News of
Wix websites dropped off by Google
spread over the internet
after users complain about a drop in organic visits and losses caused by it.
You will understand the reasons for this problem and meet an alternative solution based on WordPress, which gives more control to the website owner.
Wix Brazil even made an official pronouncement
Why did Google drop off Wix websites?
Google employees posted on webmaster forums that the problem is caused by Wix websites addresses (URL).
Search engines, such as Google, have difficulty for crawling Wix URLs because the technology used in them, called AJAX, generates strange characters.
This disrupts robots crawlers, who drop off Wix pages from Google results.
Check out this friendly and SEO optimized URL:
www.site.co/templates/
Now the Wix URL that make it go away from Google:
www.example.com/#!pagename/c24r6
Wix users have no control over their URLs, so they are hostages of this problem, which put them behind the competition.
What is the solution to have friendly URLs?
First of all, a definition: friendly URLs are website addresses written with naturalness, both for people and for search engines.
Wix URLs are not friendly, which hinders SEO strategies.
How to gain visibility with Wix websites dropped off by Google? It's hard!
Creating WordPress website is one way to rank well in search engine results, as they have friendly URLs and are more flexible in all other SEO settings.
How to create WordPress website without technical knowledge, like Wix?
If easiness is Wix's appeal, we have great news for you.
EasyPress free website builder also make it possible to create WordPress website without coding or web design skills.
There are several free WordPress templates to choose from and edit as you wish. There are also plug-ins to enhance your website and make it more efficient.
Yoast SEO (formerly WordPress SEO) plug-in is an example. It lets you customize your URL, optimize keywords and perform other SEO actions easily.
You have full control over your website, unlike what happens in Wix.
Moreover, it has hosting included, gives you an e-mail account and let you use your own custom domain name even in the free plan!
Replace your site builder today!