A detail in the text of buttons, links and calls to action can improve your results on-line. Follow this copywriting tip! Create free WordPress website!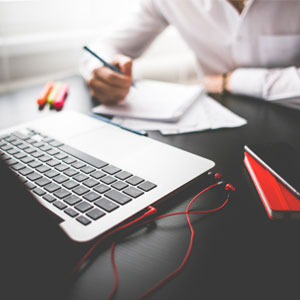 The art of persuasion is a constant in commercial and corporate worlds. In this scenario, text is a powerful weapon to convince someone of something or to do something. This article presents a
copywriting tip
to improve your results on-line.
Tell the user what to do
In titles, buttons, links and other calls to action: tell the user what you want him to do.
Here an example: if there is a video and the aim is making the user to watch it, ask him: "Watch the video now!". This call is stronger than simply writing: "Watch video".
Did you just explain about the company's services? Insert a button that says: "Request a demonstration!". Note these other examples: "Buy this product!", "Enter your e-mail", "Call us".
Always look for the verb that best fits the context, instead of using general verbs.
This little change in writing style can improve your results on-line! It's all about expressing an order.
Best website for the best content
A good quality website also influences users' decision, so make the right choice when you create it. EasyPress offers free WordPress templates for you to edit without coding. In addition, his visual website builder gives you an e-mail account and lets you use a custom domain name. Will you miss this opportunity?
Click here to create website free now!
More writing tips for you
It is through words that you communicate with the customer, at least most of the time. Follow these copywriting tips to get even better results on-line: