Your search for icons for website is over! Know this repository with thousands of free icons for download. Your future works are going to be sell more.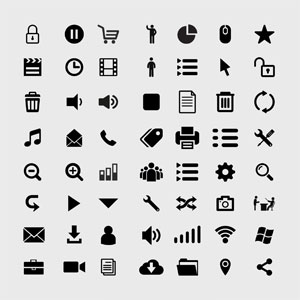 Icons for website have several advantages. They draw attention, leave the page more beautiful and attract clicks.
When you are editing a free WordPress template, you can add new icons.
Free icons for download
Freepik is the website you are going to find thousands of free icons.
Besides icons, you can find vectors and free stock images. All content is professional quality.
You can them use on your website, blog, e-book, print media, etc.
All you have to do is to credit the author through a link.
How to download free icons for website
Within minutes you will solve your lack of icons for your website.
Search for a keyword.
Click "Icons" to filter the search.
Select the desired icon and click "Download".
Choose a format (PNG – most common, EPS, SVG, PSD or BASE 64).
Editing the icon
If needed, should resize the icon in any image editing software.
Good SEO practices for images recommend using them with the right size. It makes them lighter and faster to load.
After finished editing, upload your free icons.
If you are creating free website in WordPress, just add them to the media library.
More free services to download free images
Meet these other resources to download free stock images.
Thus you will have more ways to customize your website. The easier to navigate and find what we need, the more it will increase your sales.
Free icons help to make your website more beautiful and intuitive to navigate. This web design trend can transform your results. Try it!
Remember that the human brain deals better with images than with text. Use this to your advantage!
Share this post!