This article is especially for you who are starting in this universe of websites and blogs with content manager. Understand now what is WordPress theme.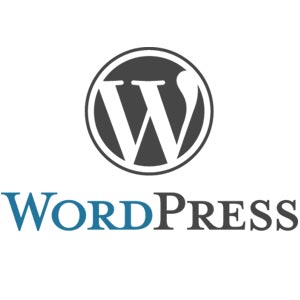 Who research on how to create a website will, at some point, come across WordPress. This is one of the most popular tools for website in the world.
This basic guide for beginners teaches what is WordPress theme and defines several related concepts.
Do you want to clarify your doubts?
First step: what is WordPress?
Before addressing the themes, must know WordPress itself.
This is a content management system (CMS) ie tool to manage websites. It also serves to blogs and online shops.
WordPress is a platform that makes it easy to create and edit websites and publish content. Compared with old technologies, this CMS is a true miracle of productivity for those working with internet.
There are two main versions of WordPress: the .org and .com.
The difference between WordPress.com and WordPress.org is the way to use them. The first is limited to basic features, the latter has unlimited possibilities of use.
Customized versions of WordPress, as EasyPress, help even more to work with this platform. They offer advanced features, yet simple to use. It is like combining the best of WordPress.org and .com.
Now finally: what is WordPress theme?
One of WordPress missions is to simplify creation and management of websites, so they created themes.
A WordPress theme is a website template to edit "on top".
Instead of contacting web designer to work rom scratch, you can use WordPress themes to make creating easier, faster and cheaper. Thus, even those who do not have technical knowledge can create and manage the website.
The themes are also called WordPress templates.
Types of WordPress themes
There are at least 2 types:
The premium is usually paid, full-featured (sometimes unnecessary ones) and guarded with updates and support.
Free templates have limitations and can offer risks of compromising your website's data.
How to reach a balance between premium and free (good theme but free)?
Just follow these tips to choose the perfect template for your business.
Download template and edit "by hand" or use website builder?
This is another issue that you may face in your website creation process.
When you download a WordPress theme, you can edit it with the customization options of the template or in the code. The problem is that you need technical knowledge, from installation to the template editing.
If you choose a website builder based on WordPress, as EasyPress, you will have all the customization options you need, but without complications.
Here are some advantages of choosing WordPress themes in website builder:
Without worrying about the items above, your head will be free for other productive tasks.
Where to find high quality and free WordPress themes?
Armed with this information to make decisions safely, it is time to choose a template.
The first rule is to be a reliable source of WordPress themes, after all you want beautiful, secure and supported templates.
Our recommendation is to find the perfect website template for your business in the gallery of free WordPress themes by EasyPress.
You will enjoy the tranquility of finding a simple, cheap and efficient solution to advertise your company on the internet.