Only a few adjustments to your website's content are capable to persuade visitors and increase online sales. Check out now these writing tips!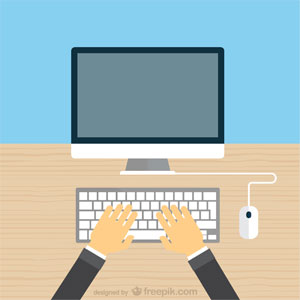 Unless the literary style is the rule for your company, it is a mistake to write in a roundabout way and without going to the point.
Who is on your site don't read for pleasure but by necessity. Then write persuasively in order to turn the visitor into customer.
3 writing techniques to increase online sales
For successfully applying these techniques, put yourself in the customer's shoes and think how you would react while reading your website's content.
Create a sense of urgency
There is a joke that says, "if you can do it tomorrow, why do it today?". Many people take it seriously. So don't give time for the user think too much. Making deals with you is for now!
Use sentences like:
Last items!
Before ending up stocks!
Limited time offer!
These terms also help to increase online sales when placed after the call to action:
Now (ex .: Start now!).
Today (ex .: Create your website today!).
Write precise verbs
Whether it is to "register", then write "sign up". When the intention is that the customer make contact, put "contact us".
Would you be more specific?
"Call us";
"Send an e-mail";
"Call on Skype";
"Schedule a meeting".
In call to action buttons, the more accurate the word is, better, because the user will know exactly what to do.
"Place the basic information first
Suppose you go to buy a mobile phone. You are interested in the brand, internal memory, screen size, etc. It really doesn't matter if the phone is "innovative", "powerful" or has "unique design".
First you want to know the basic information that really matter. Then you go after any differential on the product.
Remember that to increase online sales through your website: information first, generic adjectives later.
It's time to increase online sales!
Anxious to open your text editor and try these techniques?
It is interesting to exercise your writing skills, especially when it is to promote your own business and increase sales.
Test, experiment and measure the results!
If you are interested, here are more tips for writing better on your website and blog: