So you are spending a lot of time to answer the question "is WordPress good?". This article shows you why this platform is a good option for your website.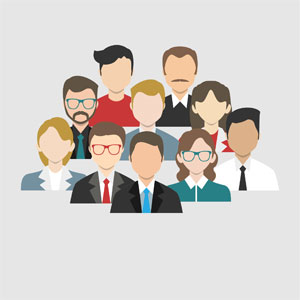 Are still suspicious about the
advantages of WordPress
? This list will prove why you should use it as your website platform.
Is WordPress good? Why?
These 3 pillars make WordPress the best option to create company website. There are other features explained in the comparative article between WordPress and Drupal.
WordPress is free
Even with so many features, support and constant updates, WordPress is free. It is an open source tool.
A talented group develops WordPress and gives it to the public. Beyond the "pure" version, programmers worldwide customize WordPress. They integrate new features and improve it according to market needs.
EasyPress is an example. This website builder makes it even easier to work with WordPress.
WordPress is constantly updated
This means that the platform is going to stand for a long time. If you were afraid of WordPress disappear or be abandoned by the creators, keep calm.
Some reasons to believe that WordPress will have a long life:
Active community: millions of users on the planet.
Strong market: plug-ins, themes, hosts and services based on WordPress move a lot of money.
Large companies use WordPress: popular brands are betting on this platform, which increases its credibility.
WordPress is safe
We have written an article about security in WordPress, with details on why it is a reliable tool.
The fact that there is an active community, strong market and large companies using it strengthens the need for security in WordPress.
There are thousands of professionals working to ensure security for all these people.
"Is WordPress good?" is a solved question now!
Some WordPress numbers and statistics:
79% of content websites use WordPress.
70 million websites adopt this platform.
30 billion monthly pageviews on these websites.
25% of all web is WordPress.
Join them!